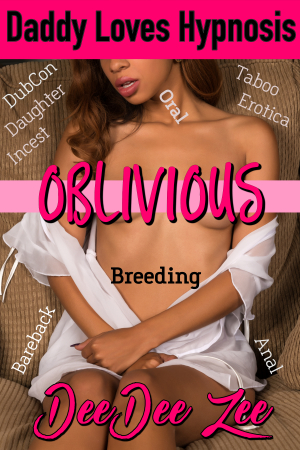 Oblivious
Two daughters under hypnosis means twice the baby-making fun for Daddy during family TV time.
About the Book
Family time in front of the TV is the perfect opportunity for me to put everyone under a hypnotic trance. Once they're under, they ignore everything I do so long as they can see the TV. That means my wife and son have nothing to say when I start pounding my two daughters on the middle of the living room floor. There'll be new additions to our family time real soon.
This FICTION short is for ENTERTAINMENT PURPOSES ONLY and is intended for MATURE AUDIENCES ONLY (18+). It contains Daddy-daughter incest hypnosis sex, oral, vaginal and anal penetration, bareback creampie, and breeding.
Other Books in "Daddy Loves Hypnosis"