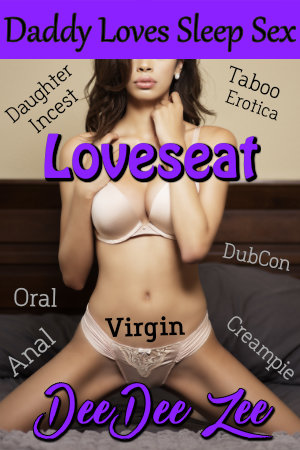 Loveseat
Movie night turns into daddy-daughter bonding time when his wife and daughter fall asleep.
About the Book
My daughter Hailey and my wife Tracy can never seem to stay awake when we have movie night at home. But I knew that already. They fall asleep and that's when Hailey and I get to have some quality daddy-daughter bonding time. Deep, hard-pounding quality time. It's a fun family evening, even if my daughter and my wife aren't awake to enjoy it with me.
This FICTION short is intended for MATURE AUDIENCES ONLY (18+). It contains Daddy-daughter incest virgin sleep sex, oral, fingering, anal penetration, and creampie.
Other Books in "Daddy Loves Sleep Sex"