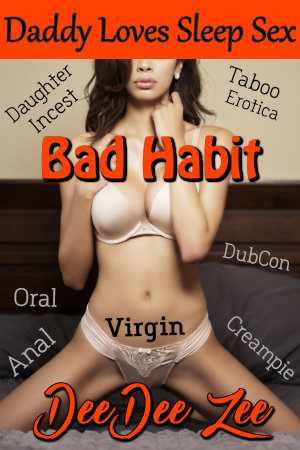 Bad Habit
Spoiling his daughter comes with a price she pays every night after she falls asleep.
About the Book
My name is Richard, and I enjoy spoiling my daughter Jessica. It annoys her mother but I love it because it makes Jessica happy. And when Jessica is happy she hugs me and gives me lots of kisses. True they aren't on my mouth where I want them but close enough. Everyone thinks I'm a doting dad. And I am. I visit my daughter every night after she falls asleep so I can give her my special brand of tucking in.
This FICTION short is intended for MATURE AUDIENCES ONLY (18+). It contains Daddy-daughter incest virgin sleep sex, oral, fingering, vaginal and anal penetration, and creampie.
Other Books in "Daddy Loves Sleep Sex"