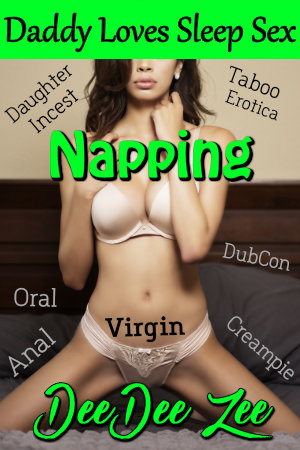 Napping
For his birthday, his daughter promises to "sleep" through every perverted thing he wants to do to her.
About the Book
Today is my birthday and my daughter Taylor got me a card. Cheap, right? Wrong. This card was the best present I'd ever gotten. Inside I found an invitation to do my daughter any way I wanted while she slept. And she promised to stay "asleep" no matter what I did. How could I resist an invitation like that?
This FICTION short is intended for MATURE AUDIENCES ONLY (18+). It contains Daddy-daughter incest virgin sleep sex, oral, fingering, vaginal and anal penetration, and creampie.
Other Books in "Daddy Loves Sleep Sex"