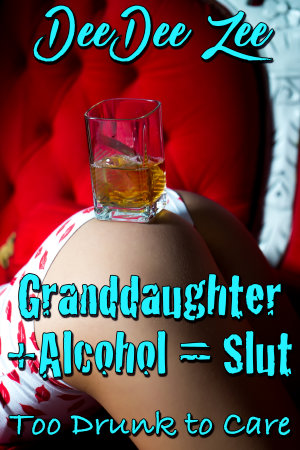 Granddaughter + Alcohol = Slut
Alcohol—check. Camera—check. Drunk granddaughter who is super horny and very willing—CHECK!
About the Book
All Grandpa wanted was to have the house to himself while his wife was away. What he got was his granddaughter coming to visit. But that turned out to be a good thing because she became his drinking buddy. Once she was drunk, she became his entertainment.
This FICTION short is for ENTERTAINMENT PURPOSES ONLY and is intended for MATURE AUDIENCES ONLY (18+). It contains grandfather-granddaughter dubcon incest sex, oral sex, anal sex, masturbation, exhibitionism, and unprotected breeding creampie sex.
Other Books in "Too Drunk to Care"