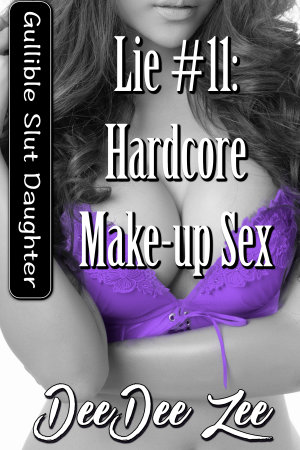 Lie #11: Hardcore Make-up Sex
Daddy is ready to forgive. That means it's time for make-up sex.
About the Book
It's time for his daughter's punishment to come to an end. That only means one thing—make-up sex.
This FICTION short is for ENTERTAINMENT PURPOSES ONLY and is intended for MATURE AUDIENCES ONLY (18+). It contains daddy-daughter dubious consent incest sex, oral sex, fisting, anal and vaginal penetration, bareback creampie.
Note: This title is part of one continuous story. It is best enjoyed if read in order.
Other Books in "Gullible Slut Daughter Serial"