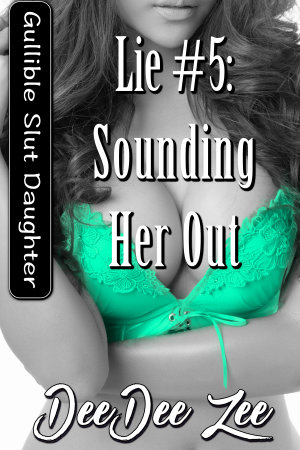 Lie #5: Sounding Her Out
When his daughter is bad, Daddy has to punish her with too much pleasure.
About the Book
His daughter was bad and now she has to be punished. Daddy is out to teach her a lesson that too much pleasure can be a bad thing.
This FICTION short is for ENTERTAINMENT PURPOSES ONLY and is intended for MATURE AUDIENCES ONLY (18+). It contains daddy-daughter dubious consent incest sex, sex toys, sounding, and anal sex.
Note: This title is part of one continuous story. It is best enjoyed if read in order.
Other Books in "Gullible Slut Daughter Serial"