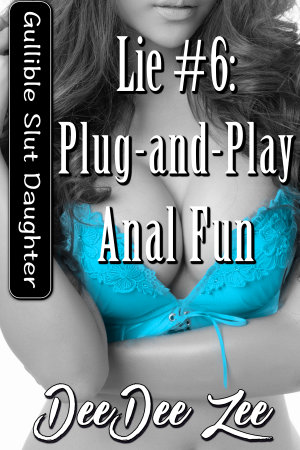 Lie #6: Plug-and-Play Anal Fun
Daddy is bribing her into loving him again by getting her an anal plug.
About the Book
To get back on his daughter's good side, Daddy is getting her a pretty jewel for her ass. And she may as well try it on in the store to make sure it fits.
This FICTION short is for ENTERTAINMENT PURPOSES ONLY and is intended for MATURE AUDIENCES ONLY (18+). It contains daddy-daughter dubious consent incest sex, sex toys, anal play, oral sex, and creampies.
Note: This title is part of one continuous story. It is best enjoyed if read in order.
Other Books in "Gullible Slut Daughter Serial"