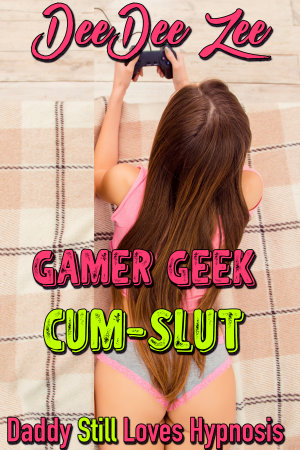 Gamer Geek Cum-Slut
His daughter likes it hardcore while she's gaming, and she doesn't even realize.
About the Book
When his daughter is gaming, her favorite place to sit is in his lap. Riding him. Both holes. Getting off. And the best part is that she doesn't even realize she's doing him.
This FICTION short is for ENTERTAINMENT PURPOSES ONLY and is intended for MATURE AUDIENCES ONLY (18+). It contains father-daughter dubious consent incest sex, hypnosis mind control, oral sex, anal sex, masturbation, unprotected sex, bareback creampie, and exhibitionism.
Other Books in "Daddy Still Loves Hypnosis"