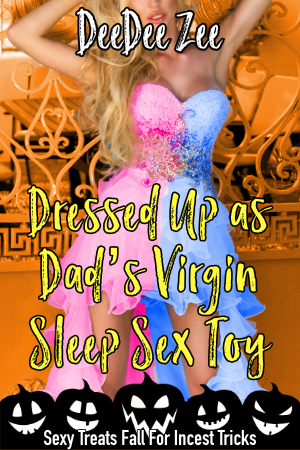 Dressed Up as Dad's Virgin Sleep Sex Toy
About the Book
She dressed up as Sleeping Beauty for Halloween, complete with a miniature spinning wheel to hang from her belt. When she demonstrates how the spindle isn't sharp to quell Dad's fears that she might stab herself, she ends up poking her finger and falling into a deep sleep that Dad takes full advantage of to recreate the original fairy tale.
This FICTION short is for ENTERTAINMENT PURPOSES ONLY and is intended for MATURE AUDIENCES ONLY (18+). It contains father-daughter incest sex, dubious consent, drugged, sleep sex, oral sex, vaginal sex, virgin, and bareback creampie.
Other Books in "Sexy Treats Fall For Incest Tricks"