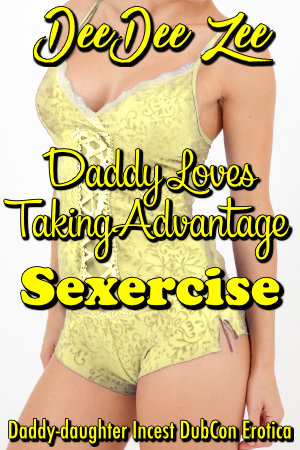 Sexercise
She doesn't remember anything that happens while she's sleepwalking, not even being trained as my perfect sex toy.
About the Book
My daughter is a sleepwalker who used to do naked yoga every night. When I invited myself to join her, I changed her routine to train her as my perfect sex toy. I'm her dad, but I don't feel the least bit guilty. So long as I don't wake her up, she'll never know.
This FICTION short is for ENTERTAINMENT PURPOSES ONLY and is intended for MATURE AUDIENCES ONLY (18+). It contains Daddy-daughter incest dubcon sleep sex, domination, oral, vaginal and anal penetration, bareback creampie, and seeding.
Other Books in "Daddy Loves Taking Advantage"