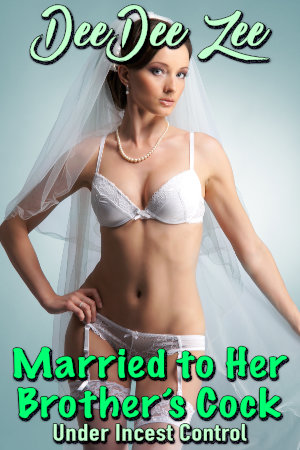 Married to Her Brother's Cock
She vows to love, honor, cherish, and obey her twin brother's every deviant desire.
About the Book
Today is her wedding day, the happiest day of her life. She has the perfect dress and an upbeat attitude. She's horny and stuffed with toys as she walks down the aisle to marry her twin brother while wearing an outfit that leaves nothing to the imagination. In front of their parents, they will consummate their union, and she will receive all the hard-pounding loving she thinks she desires.
This FICTION short is for ENTERTAINMENT PURPOSES ONLY and is intended for MATURE AUDIENCES ONLY (18+). It contains brother-sister incest sex, twincest, dubious consent, mind control, exhibitionism, voyeurism, oral sex, anal sex, sex toys, and bareback creampie.
Other Books in "Under Incest Control"