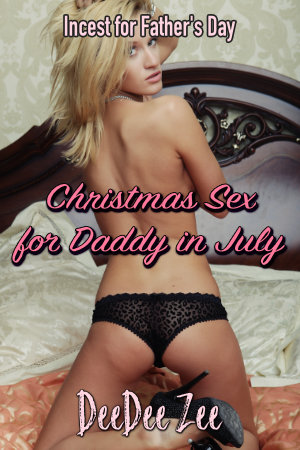 Christmas Sex for Daddy in July
When it's Christmas everyday, she becomes the gift that keeps on giving.
About the Book
She said they could only have sex on special occasions—Father's Day, Christmas, and his birthday. Dad took that as a challenge. Now he's found a way to make her think everyday is Christmas.
This FICTION short is for ENTERTAINMENT PURPOSES ONLY and is intended for MATURE AUDIENCES ONLY (18+). It contains father-daughter incest sex, dubious consent, mind control, sex toys, masturbation, voyeurism, exhibitionism, vaginal sex, anal sex, and bareback creampie.
NOTE: This title is a direct sequel to Daddy Gets a Special Blowjob: Incest for Father's Day.
Other Books in "Incest for Father's Day"