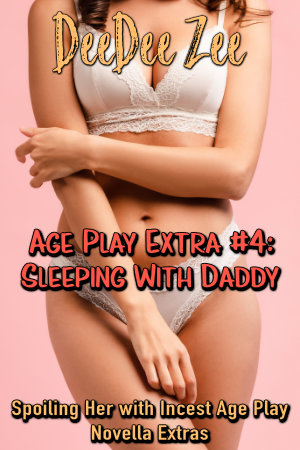 Age Play Extra #4: Sleeping With Daddy
A nightmare sent her to Daddy for his special hard-pounding comforting.
About the Book
His daughter had a nightmare, so she came to him to be comforted. Not one to pass up an opportunity, Dad is fully capable of comforting his upset daughter and giving her some hard-pounding loving at the same time.
This FICTION short is for ENTERTAINMENT PURPOSES ONLY and is intended for MATURE AUDIENCES ONLY (18+). It contains father-daughter incest sex, dubious consent, mind control, age play, tricked, vaginal sex, and bareback creampie.
Note: This extra features characters from Spoiling Her with Incest Age Play (A Smut Novella).
Other Books in "Novella: Spoiling Her with Incest Age Play"