New: UIC09 Training
New Release: Training (UIC)
She doesn't realize her busywork is something so much more…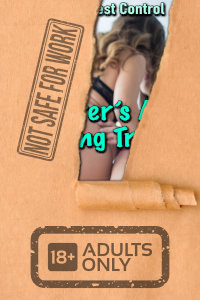 $1.99 until 14 Sep 2019 (PST)!
(Normally $2.99)
For trying to cheat her way through a college class, she has to do busywork for her mother that involves way more than filing and data entry.
Buy Now
Smashwords
[ enter code at checkout: UX88M ]
---
Copyright © 2019 I Luv SmutBux, All rights reserved.
You're getting this email because you opted to receive it to get a freebie title.
I Luv SmutBux | PO Box 30800, PMB 121 | Honolulu, HI 96820
https://ddz.iluvsmutbux.xyz/
Want to change how you receive these emails?
Manage Subscriptions || Unsubscribe from this newsletter